A Graphic Visualizer Tool has been developed to read CSV files and to produce instantaneous graphic visualization.


Currently, the Graphic Visualizer tool is being integrated with the MandelFash Generator -- so instead of creating thousands of CSV files; the MandelFash Generator sends computed x, y, z data DIRECTLY to the Graphic Visualizer for plotting (along with the appropriate color codes).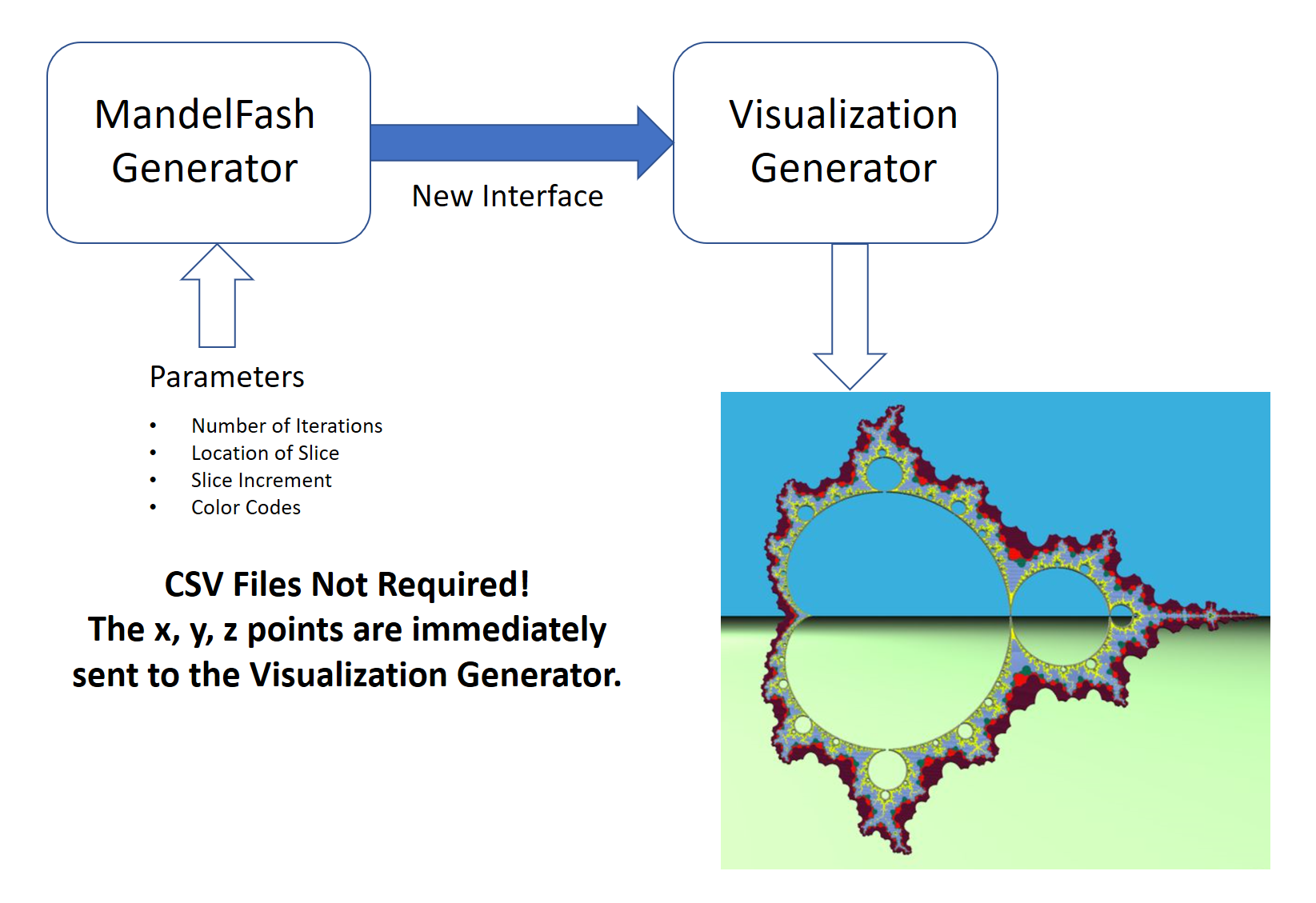 Once the set of tools are tested and working as a single unit -- the MANDELFASH EXPLORER will be available on the web, for user interaction. You will be able create your own choice of visualizations, by changing the parameters 'on-the-fly'.